devotional
12 Pillars Every Godly Relationship Needs: Love On The Move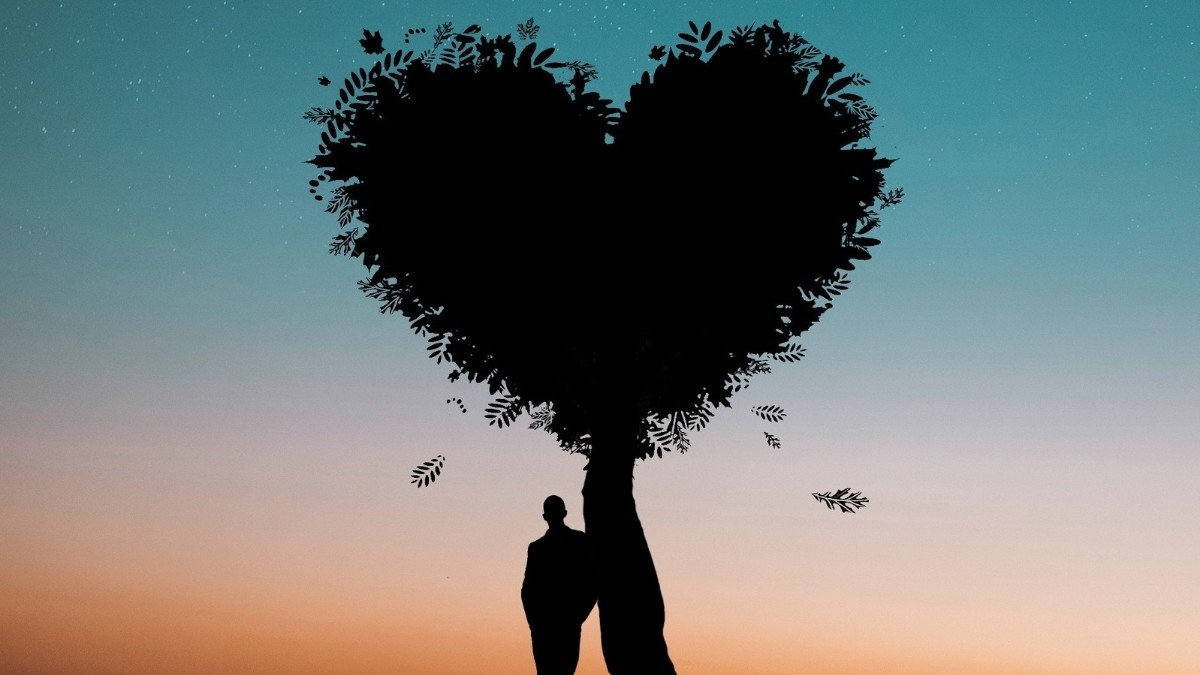 Love is so much more than a feeling. Love is a person. And we call Him, God.
God has much to say about how we love through how we relate to one another; that is, our relationships, and of all kinds. While our relationships differ in their expression (family, spouse, friend, co-worker, etc.), healthy and Godly relationships share common pillars that make them work.
In Romans 12, the apostle Paul shares several foundational principles for walking in healthy relationships according to God's ways.
Over the month of February, we'll be sharing 12 pillars of Godly relationships for making strong, enjoyable connections that honor God. Whether you're single or a couple, friends, co-workers, or just acquaintances, you can apply these pillars right where you are.
Here's a recap of our first 3 pillars.
1. A Renewed Mind: Seeing As God Sees
Without God's perspective and heart, we can't see and value people as He does them. When we fail to see God's value (perspective) of someone, we'll inevitably value them less. Renewing our minds daily helps us to see and love people as God loves them. Romans 12.1-2, Matthew 22.34-40
2. Grace: Giving What's Not Deserved
Grace is how God responds to our failures and helps us to keep a grateful heart at all times in all situations. It's this gratefulness that allows us to nurture our relationships during challenging moments. Just as God forgives us, so we should in our relationships. Romans 12.3
3. Humility: Remembering Others
Humility is not thinking less of yourself, but thinking of yourself, less; and to think of yourself in relation to the lives that you have the privilege to share in. When we walk in humility, it's easier to get along, put others first, and love them well. Romans 12.3, 16
Let's get into week 2.
4. Celebrating Our Diversity
For just as each of us has one body with many members, and these members do not all have the same function, so in Christ we, though many, form one body, and each member belongs to all the others. We have different gifts, according to the grace given to each of us. If your gift is prophesying, then prophesy in accordance with your faith; if it is serving, then serve; if it is teaching, then teach; if it is to encourage, then give encouragement; if it is giving, then give generously; if it is to lead, do it diligently; if it is to show mercy, do it cheerfully. 📖 Romans 12.4-8 NIV
Though we're all different and unique across age, gender, gifts, culture, languages, and colors, we belong to one body (the body of Christ). God loves our differences and created us that way. This is something that we should celebrate rather than fear because it all comes from Him.
Too often, our differences can be a source of conflict because we want our own way (pride) or expect others to be like we want them to be or think like we think. Healthy relationships aren't just built on things in common, but also on the differences that make us unique, attractive, and fruitful.
A disadvantage or missing perspective by one of us can be a strength and asset of the other. A body has many parts with different purposes but each works in harmony with the other. We are better together.
Find ways to celebrate and honor your differences.
5. Love: The Choice
Love is to be sincere and active [the real thing—without guile and hypocrisy]. Hate what is evil [detest all ungodliness, do not tolerate wickedness]; hold on tightly to what is good. Be devoted to one another with [authentic] brotherly affection [as members of one family], give preference to one another in honor. 📖 Romans 12.9-10 AMP
Every healthy relationship needs love. Not necessarily the feeling of love, but love the choice. By definition, love is choosing someone's highest good. It is a choice.
Love is choosing to see the best in someone and choosing how we're going to treat them. It's loving them as we love ourselves, not because we feel like it, but because we follow God (Mark 12.28-34). We don't always choose what or who we like, but we always choose what we pursue and how we respond.
We are not called to act lovingly — we are called to love…Dave Buehring
Godly and healthy relationships are built on love that is genuine and giving [of self] (1 Corinthians 13). Because real love will always require giving — a sacrifice (time, patience, motion, material, etc.). We won't always "feel like" loving, but great relationships make the choice to do so.
6. Honor
Love one another with brotherly affection. Outdo one another in showing honor. 📖 Romans 12.10 ESV
Honor is the recognition and expression of someone's intrinsic value or worth. Or in other words, seeing and valuing them as God sees them.
Often times, honor is solely given based on our performance or character. But we should always honor people simply for who they are. Even when we can't honor someone for what they've done (ex. sin), we can always honor them for their value to God. Every person is precious to Him, even the stupid ones.
To the degree that you honor others, God will honor you.
Honoring people that we're in relationship with encourages the heart and nourishes the spirit. When we honor someone, we are also encouraged and nourished by doing so. Honor creates a cycle of mutual appreciation.
Healthy relationships are built upon expressing honor (what their value is to us). We honor each other through expressions of acceptance, affirmation, appreciation, approval, admiration, and acknowledgment (this is a big one).
How we value God is shown by how we value His people (each other).
Drop in next week for part 3 of our blog series: 12 Pillars Every Godly Relationship Needs — The Mechanics.
Special thanks to Dave Buehring for his years of insight and teaching on these principles from his book, A Discipleship Journey.