rest
Rest Is A Superpower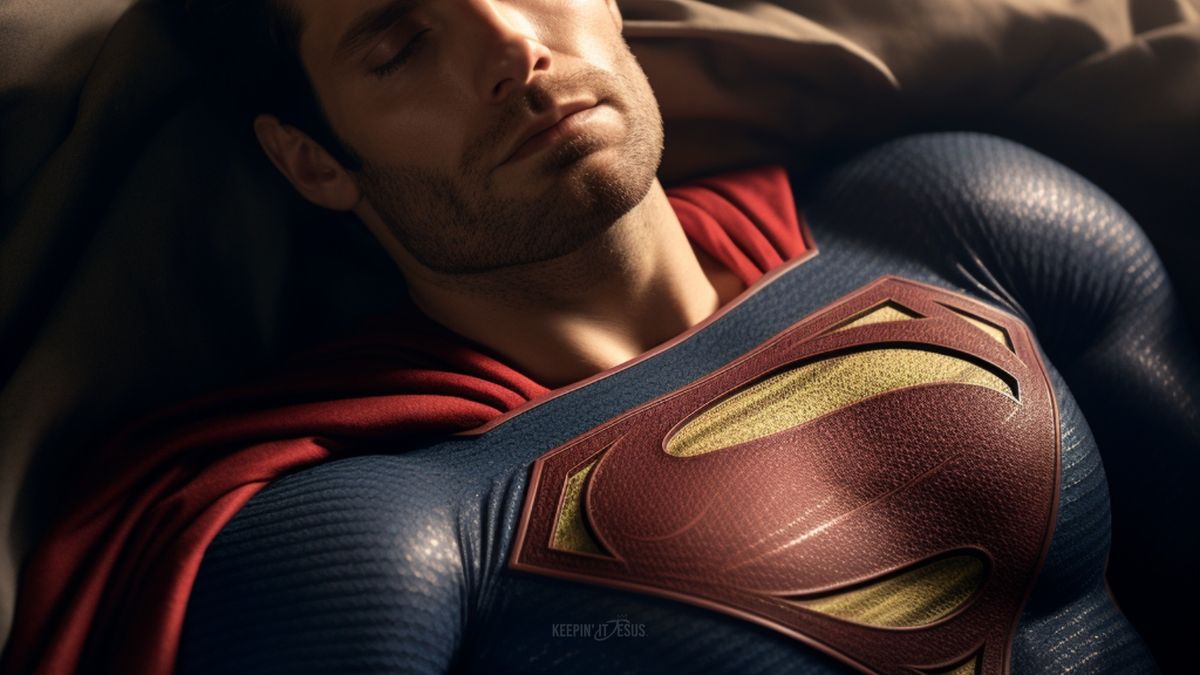 Unless the Lord builds a house, the work of the builders is wasted. Unless the Lord protects a city, guarding it with sentries will do no good. It is useless for you to work so hard from early morning until late at night, anxiously working for food to eat; for God gives rest to His loved ones. 📖 Psalm 127.1-2
I recently took a "maintenance week" from my weight-lifting regimen where I simply did a week of no weight-lifting or intense training, and instead focused on mobility, stretching, and some extra hours of rest. This can be a big deal for weight-lifting fitness addicts because we enjoy the intensity and don't wanna let off the gas; often, out of a fear of losing our gains or progress. But the opposite happened for me here. I came back refreshed, stronger, and with more energy! 💪🏽
I think one of the reasons we often don't rest is because we don't practically trust God to handle the things we're trying to do ourselves [and on our own].
And I say "practically" because theoretically, as Christians, of course, we trust God. With certain things, that is. We instinctively like to be in control, doing all the things. And we often see rest as something holding us back from progress or accomplishing something.
Scripture tells us that God loves to give us rest (Psalm 127.2). In fact, we see God Himself modeling rest (Genesis 2.3) as part of His design for all of creation and especially for us (Exodus 16.21-30).
In health and fitness, rest is truly a superpower. It's when muscles recover and grow, wounds heal, cells regenerate, the brain removes toxins, and so much more. Though it might feel like we're giving the least amount of effort when we rest (ex. getting a full night's sleep), we're really trusting God to take care of what we can't because we can't run endlessly, physically or mentally. It's allowing ourselves to be dependent on Him. And not just for the big asks, but the smaller day-to-day things too.
What Does Rest Look Like?
Rest looks like getting a full night's sleep. Rest is slowing down with some of the things we're committing to instead of running ourselves endlessly. Rest is taking time in our day and week to give our mind or body a break and creating space to breathe. Rest is not abdicating responsibility or giving low effort to everything. In fact, we rest in order to work.
God could've designed our bodies to run for weeks on end before we sleep or rest. But He didn't. God's institution of rest is for us, to allow Him to help us, not work against us. And beyond just rest for our physical bodies, God wants us to work from a place of rest (Hebrews 4.10-11) rooted in a trust, confidence, and assurance in Him. An assurance in Him for our life right now and the life to come (it's both).
There's no rest like the Father's rest, and He wants us to work from that place. For our physical body and mind, but for our soul too (Jeremiah 6.16).
Rest is not a cop-out or being lazy. It's staging for the next step. Rest is isn't weakness. It's for the weary. The confident, and the strong.