love
Relentless Love of God
The love of God is many things – perfect, complete, sweet. But above all, the love of God is relentless for us. 🤍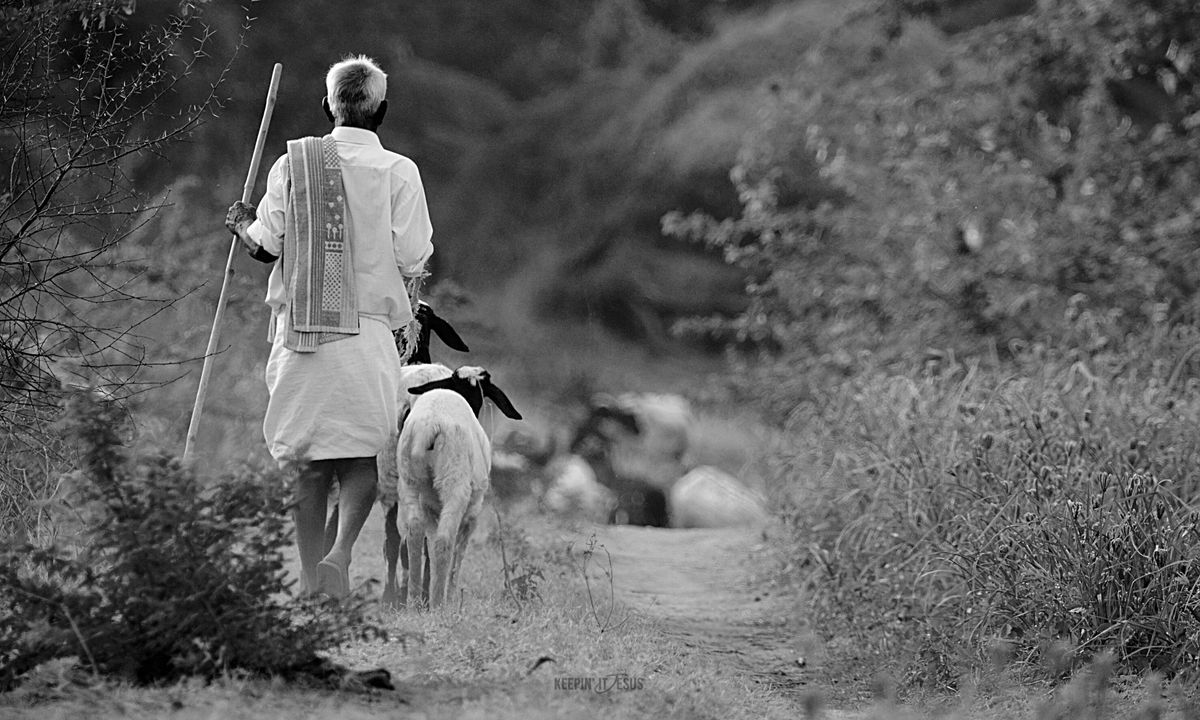 Surely goodness and mercy and unfailing love shall follow me all the days of my life, and I shall dwell forever [throughout all my days] in the house and in the presence of the Lord. 📖 Psalms 23.6
"Reckless Love" is a popular worship song that describes the overwhelming, never-ending, "reckless" love of God. Interestingly, some are offended by this notion that the beautiful and perfect love of God could be associated with the word or anything considered reckless. But is the love of God really reckless?
One could argue, yes and no, and propose another question: reckless to what?
God's love is reckless to the religious systems that try to restrict who He is (Like 14.1-6)
God's love is reckless to the forces of darkness (Luke 4.33-37)
His love is reckless to every image and idol that tries to paint Him as something and someone different than who He is (Luke 11.14-27)
God's love is reckless to the walls of our hearts that try to keep Him out
His love is reckless to the consequences of sin (Matthew 27.45-54)
God's love is reckless because judgment says we don't deserve His love. But yet still, we're recipients of His grace and mercy
But God clearly shows and proves His own love for us, by the fact that while we were still sinners, Christ died for us. Therefore, since we have now been justified [declared free of the guilt of sin] by His blood, [how much more certain is it that] we will be saved from the wrath of God through Him. 📖 Romans 5.8-9
He Is Relentless For Us
God's love is not necessarily reckless to us, but as we can see, He is without question, relentless for us. It takes a relentless God to love and pursue sinful man. Because after all, we belong to Him.
The song goes on: "Oh, it (the love of God) chases me down, fights 'til I'm found, leaves the 99…." This talks about the parable of the lost sheep in Luke 15.4-7 when Jesus says this:
"What man among you, if he has a hundred sheep and loses one of them, does not leave the ninety-nine in the wilderness and go after the one which is lost, [searching] until he finds it? And when he has found it, he lays it on his shoulders, rejoicing. And when he gets home, he calls together his friends and his neighbors, saying to them, 'Rejoice with me, because I have found my lost sheep!' I tell you, in the same way there will be more joy in heaven over one sinner who repents than over ninety-nine righteous people who have no need of repentance."
We were all once the lost sheep that God pursued relentlessly to save. And for many of us, in spite of our opposition to Him.
His Love Is Relentless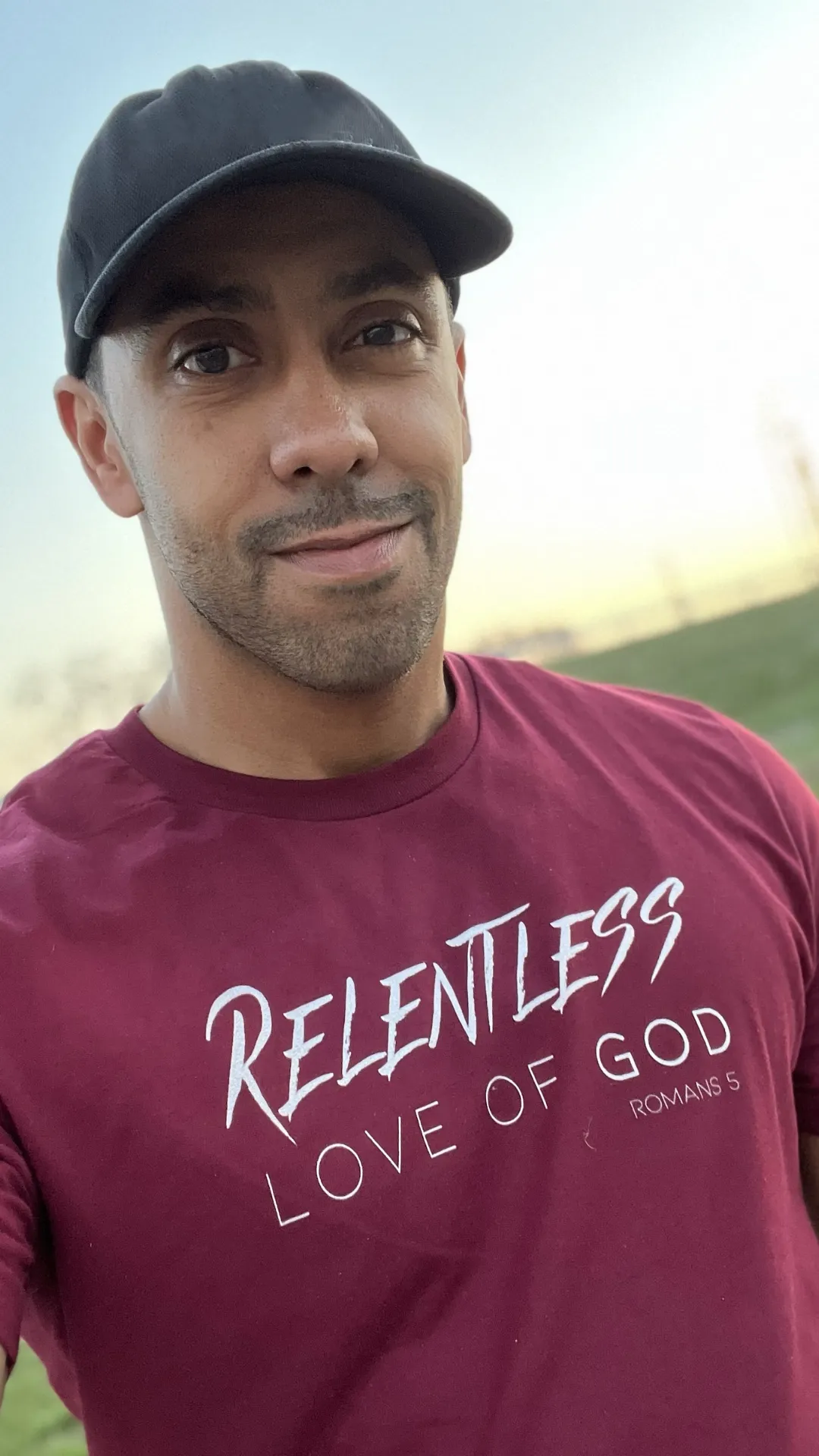 Also in Luke 15, Jesus tells another parable of one such "lost sheep" – the prodigal son – that lived in opposition to his father and the ways of God. The son left home and abandoned the family, broke his father's heart, disrespected him, and squandered his own inheritance. Yet his father, true to the heart of God, waited for His son to repent and eventually return home. What's beautiful here is that even after all the things that the prodigal son did, his father's love waited and never forgot (David Guzik).
The love of God is relentless for us. Even when we squander it, He never stops pursuing us. Even though time will end one day, He waits for us. God never stops loving us because His love never fails (1 Cor 13.8).
When we make bad decisions and mistakes and have to own the consequences, He's still there. Psalms 139.8: "If I ascend to Heaven, You are there! If I make my bed in Sheol (the place of the dead), You are there!"
When people stop loving us or abandon us, God never does.
Romans 8.38-39: For I am convinced that neither death nor life, neither angels nor demons, neither the present nor the future, nor any powers, neither height nor depth, nor anything else in all creation, will be able to separate us from the love of God that is in Christ Jesus our Lord.
This is a love that pursues and loves us on our best and worst days, whether we're right or wrong, worthy or not. This is the Relentless Love of God. 🤍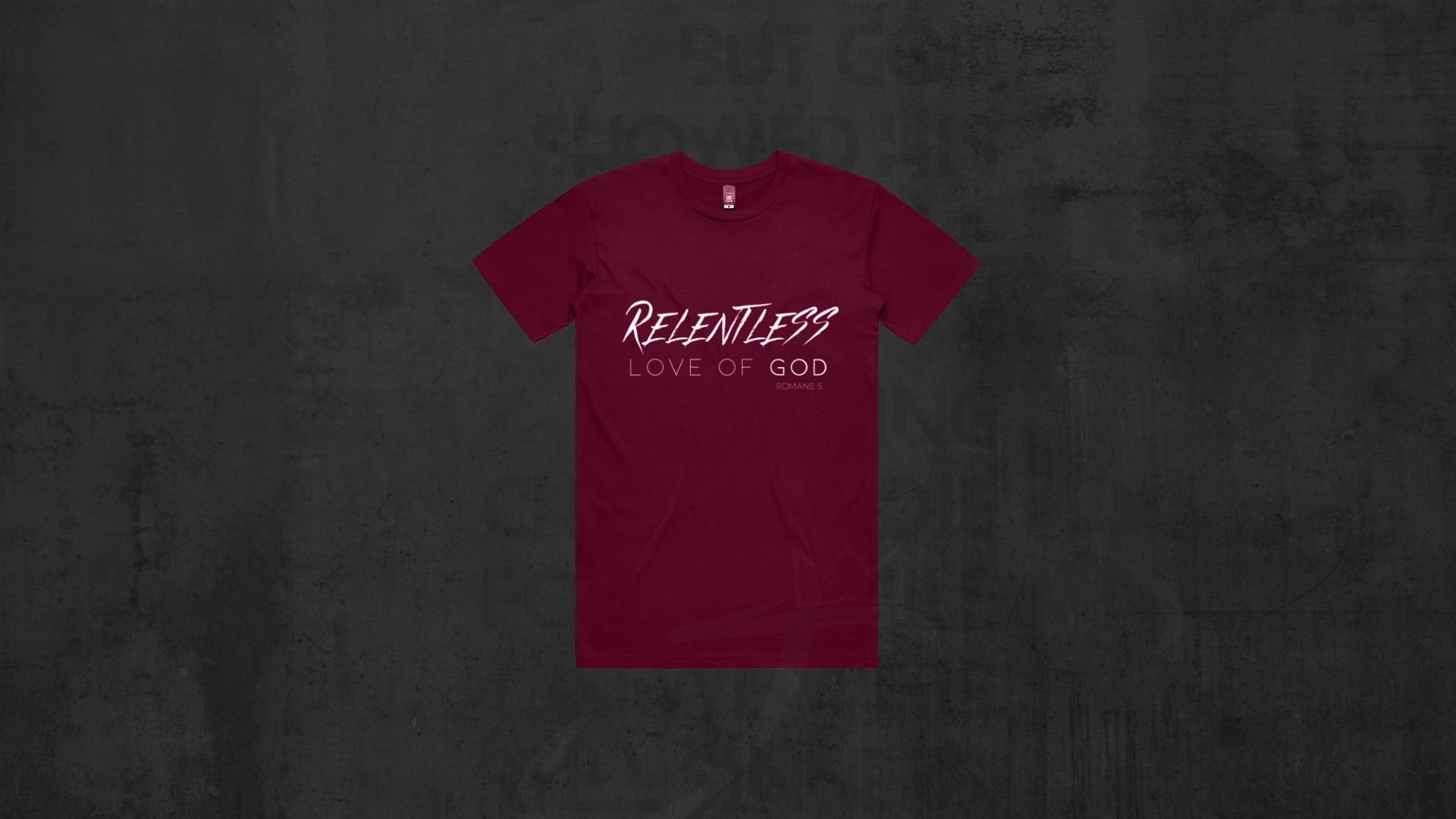 Relentless Love of God T-Shirt
Oh, the overwhelming, never-ending, never failing,
🆁🅴🅻🅴🅽🆃🅻🅴🆂🆂 love of God! 🤍
Shop